Do you need a CRM MOT?
Is now the time to perform a MOT on your CRM system?
Now this week Summer finally arrived, this is a good time to consider if your system is up to speed and performs well and if your Users are getting the most out of the software.
At this time of year, the system tends to be used on a daily basis for updating of day to day activities, opportunities, cases, so in our experience, this is a great time to conduct a MOT or better know perhaps as an Health-check or Audit.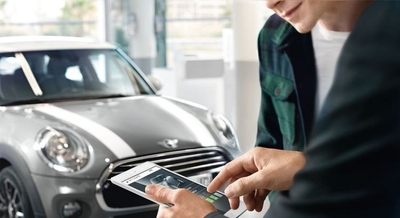 For many B2B Companies, September can be the start of an intensive sale and marketing campaign focussed on achieving year end targets, be that sales for in closing Opportunities or Marketing for maximising lead generation and ensuring Sales have a steady supply of Marketing Qualified Leads.
So, why undertake a CRM MOT now?
From the mid-year onwards, you will now have a host of good data you can review, for example on:-
• Leads and Opportunities
• Campaigns
• Accounts and Contacts
• Cases and SLA Compliance
• Reports and Dashboards
• Data Quality
User Interactions and training
You can review this information and over the next 2 months develop or refine your plans and make sure you system is ready, so for example you can:-
• Make any needed changes during these quieter months (complete with updating your training materials such as Playbooks).
• Look to ensure that your overall system and processes are optimised or tweaked as needed.
• Looking at any specific additional training requirements for your Users.
• Looking at where you can clean data or reduce deduplications
• Review System performance and integrations.
All in all, then, this Summer is an ideal time to focus on how your CRM system can be optimised and made ready to meet your year-end targets.
What should a CRM Audit include?
Here are some suggestions from our experience, grouped by function and assuming you have a full CRM system (i.e. Sales, Marketing and Customer Service functionality), rather than just a legacy Contact Management system where not all the items below will be relevant. Within a blog, we can give you some indicators, but a typical Audit may range from ½ a day to a full or even more days depending on the depth and documentation outcome you require. As a starter, here are just some of the items we look to cover:-
• Marketing: Lead generation, Sources Review, Campaign effectiveness, Lead to Opportunities conversions metrics, number of Marketing and Sales Qualified Leads (and differences).
• Sales : Open Opportunities, Opportunity conversions, Opportunities velocity, Legacy open Opportunities (there are always some!). Won and Lost reasons review, Marketing feedback loop effectiveness.
• Customer Service: Number of Cases open, Average per month rates, types of Case, Trends, Closing and Response times, SLA compliance, Knowledgebase articles, top 10 Case problems review.
• Portal or Self Service usage: If you have a portal, how effective or engaging is it, who is using it, who is not using it? Can we develop this more? Is it saving us time or money or can it in new areas (e.g. adding Self Service knowledgebase articles or reviewing these, new ideas).
• Reporting: The audit gives us a chance to reflect on how useful the current reports are and if these should be made into dashboards or do we need to create any new or amend existing reports. Are they being used? Should they be automated?
• Technical Review: Performance issues particularly, speed, storage sizes, email integration issues, other integration or data feed audits.
• User Review: Who is using system and who is not? What is the average frequency, (look at actual log-on, log-off times). What is the nature of usage e.g. mobile or desktop usage. Are there any outstanding User engagement issues or requests. Any mobile usage and trends are important to review since nowadays this can be a key indicator of Sales Team usage and how easy the tool is to use via your mobile device. This can be a key questions in any User Feedback survey.
• Data quality. Here we are looking at duplicates, quality of data, especially amongst new records created this last six months.
A CRM system more than any other software relies heavily on your Users enthusiasm, sense of ownership and their willing adoption. This half year or Summer review is we think the perfect time to conduct a User Feedback Survey or questionnaire. Since this time of year gives you an opportunity to gain direct feedback from your Users. Let them know you are reviewing the system and you welcome their input and suggestions. This can throw up some enlightened ideas and helps to reinforce your User Adoption and ownership success. Importantly, you may be able to initiate quick wins and response prior to the September blitz.
From this Audit and User Survey, you can also review and better understand the need for any refresher training either due to 'gaps' in knowledge, understanding or because you are amending the system.
If you have time, it may also be useful to look at training needs and competency by Role/User.
As you can read, whilst this is not an exhaustive list and we cover a lot more items in a full one day review, you can see potentially there is a lot to consider. Our ebook on this subject adds to this list.
Who should do it?
Again, our experience shows that overall having external consultants such as ourselves can give you additional insight, shared best practices and offer a wider experience and that an internal audit may not pick up all this up as well.
What result should I expect?
A good question. And of course it does depend.
But when we do a CRM MOT/Audit we put together a detailed report on performance and feedback, hence the usefulness of the User survey or questionnaire and depending on audit time booked, then more information on how the system can both be improved and what changes should be made can be included
We are also as mentioned can offer additional insight and recommendations on your overall CRM Eco-system as well and how this can be better balanced and improved.
So, all in all July and August are the ideal times to slot in a day's health-check audit as well as the fact that CRM consultancies themselves are usually in this period pretty flexible and able to fit this in between projects.
This gives you then the balance of August and maybe the first week or so in September to either make changes, arrange refresher training on a process or just to ensure your plans fully align with your refreshed system capabilities.
Taking the opportunity now to organise your CRM Audit or MOT in can help you reap dividends quickly and can help to ensure that focus and feedback are on how it is going to deliver over the final four months of the year. Useful insights into the system performance should mean you are able to make minor adjustments to improve overall performance levels.
Finally, if you are interested in the ebook on this subject, please contact us here to request your CRM Audit ebook
25th June 2017