CRM Discovery Process
Introduction to our CRM Selection and Discovery Process
Over the last 18 years. CRMC have evolved our own methodology for helping our clients evaluate which system is best for them and indeed if their current system is still the right fit. We term this our "CRM Discovery" process and this generally follows three key stages, although these may sometimes be combined.
Stage One. Initial Fact Finding.
This involves the completion after an initial discussion of a simple CRM Checklist or questionnaire enabling to us to gain valuable feedback on your issues, your existing set-up and saving all of us time in ensuring if the next stage, our CRM Discovery or more detailed fact finding meeting is valid.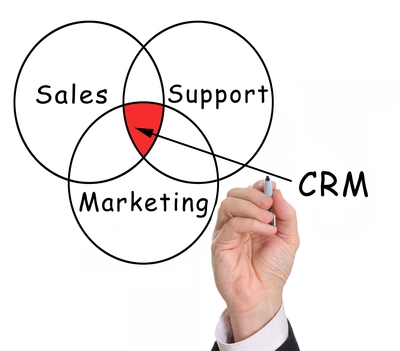 Stage Two: Software Selection Meeting
The aim of this meeting is for our consultants to start to understand your core requirements and existing CRM experience and how and where this will fit into your own organisation longer term goals. A number of searching questions may be asked at this meeting and this is generally around 1-2 hours in length. During this meeting, we generally find that there are one or two strong solutions that should be reviewed in more detail.
Crucially, after the meeting, CRMC prepare a supporting document clarifying our understanding of your own objectives and documenting high level requirements as well as recommending possible CRM solutions. The requirements document is based on a product agnostic basis, since we are striving to find the best fitting solution for you, your culture, your skill-sets and build-in a long term perspective.
Stage Three: Software Evaluations and Presentation.
This is usually where we present our initial recommendations, however on occasion and depending on the clients, this may even take place during the Selection Meeting. Depending on the feedback, we find that we do refer client's to other applications which may be supported by our extended Strategic Alliance network.
We recognise that whilst we focus on 'best of breed', we are unable to offer all the CRM solutions to fit every organisation and a key part of our approach is that we want to be open and honest with you if we cannot find a fit within our portfolio. This saves both parties considerable time and in our view, is one reason why our clients stay with us for so long and why we continue to receive many referrals each year from past and current clients and partners.
By gathering this amount of core information on your business and building a more detailed understanding of your short and long term requirements, and enables us as a independent consultancy to give you the best advice we can and ensure that the Scoping Process and Workshops, enable you to drill down into the finer details, giving you confidence in our CRM Selection recommendations.
---