Self Service portal support Customer Engagement
Introduction
This post was very nearly entitled "Why are Portals not more common?" And this is a good question.
If you have a CRM (Customer Relationship Management) platform suite, then adding a self-service element of some sort to your website to improve customer service is shown to be of great benefit and well-liked by clients, in fact in UK, 86% of clients expected this according to a recent Microsoft Report
On today's cloud based CRM platforms from the leading CRM vendors, this is often just another module you can deploy.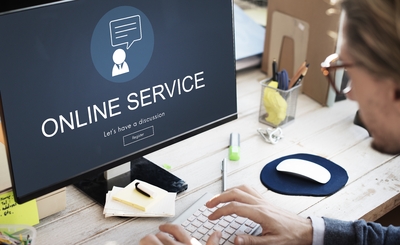 Since March, there has been a sea change in how customers interact with businesses, especially in the B2B sector where from face to face meetings still being the norm with traditional customer visits/presentations now having long given way to Microsoft Teams and Zoom meetings. Whilst, in my experience nearly everyone misses this personal interaction, we have all adjusted to this more digital way of working.
This is part of a recurring theme which has just increased with the Covid-19 pandemic, since over the last five years we have seen a gradual digital transformation across many businesses, although this may not always be labelled as such, this transformation has now been greatly accelerated during the pandemic, with Satya Nadella, Microsoft's CEO saying at Insphire, Microsoft's global partner conference in July, that in just 3 months, they had started more Digital Transformation projects than were predicted for the whole year.
This is much the same across all types of businesses and many types of consumer from 'Millennials' where there was possibly no change at all to the Baby Boom generation, many of whom have embraced, sometimes reluctantly, this new technology and have found themselves adjusting to using more and more apps from internet banking and contactless payments through to ordering items on Amazon from their mobile!
In this Digital Engagement world, the change is so big that in many areas, your customers now prefer to engage digitally first! This really reiterates the need for deploying self-service portals and other digital engagement tools as an intrinsic part of your overall customer engagement strategy.
The role of technology to help support customer service has never been more important, a recent Harvard Business review study during the early days of pandemic and found a massive increase in customer demand and the number of "difficult" calls doubled from 10% to 20% whilst hold times ballooned 34%. This impacted agent's ability to cross-sell or upsell and even to retain customers.
My belief is that you now is the time to start to embrace a key part of what is often called Omni-channel. This really just means that your customers are able to contact you across a variety of different channels from phone and email through new channels such as portals, webchat, Bots, SMS (text) and of course social media such as Twitter and Facebook. A key starting point or first step in moving to this more "Omni" or "Multiple" channel approach is in my view through the adoption of self-service portals.
Self Service Portals
According to recent Salesforce report*, Customer portals are the 4th most used channel after in-person, phone, email for customer service.
The rationale for any client portal is the ability for your clients or Users to self-serve and for them to either easily find or add information to your CRM system. Typically, the most used example is for customer service with a client adding or logging their own case or searching a knowledgebase.
Example Use cases
As an example, in 2007/2008, we were deploying the SAGE CRM Self Service portal, since this was one of the few CRM vendors which had its own built-in Self Service module at the time and which was very configurable.
We had a client servicing cameras at railway stations and their own client could log a case at any time 24 x 7 x 365 via the web portal. Once the case was logged, then a series of escalation rules relayed this via SMS text and email messages to on-call engineers and also up the chain of command eventually to the Managing Director on a complex SLA depending on the nature of the camera/number of cameras effected to ensure an engineer was dispatched and the issue fixed. This fix was then updated from site via a mobile phone app. At the time this use of a standard mobile was way ahead, but today using something like Power Apps on a smart phone this would be so much easier to accomplish, back then it needed some coding. Once proven, this effectively saved a whole night shift of someone just on stand-by awaiting a call or email. The client then had resolution statistics available next day, but importantly customer service massively improved since so much was automated and the ROI was less than 4 months!
Another use case was myself for using a self service knowledgebase. In 2009 a client's on-premise CRM hit a problem on Boxing Day and I was on call. I resolved this case simply by looking at the internal knowledgebase in less than 10 minutes and that included starting the laptop and sending the details across to the client!
Portals Features
This examples above are classic self-service support use cases driving portal adoption. For Customer Service there are usually at least two core requirements:
• Users ability to raise and see status of a case. This enables Users to describe and raise a case 24*7 adding all relevant information such as screenshots in an IT example or even photos nowadays.
• Knowledgebase article library. Enabling your end users to find information and resolve their own problem before requiring help from an agent.
According to Microsoft's Report "Global State of Customer Service", in UK, 90% of customers now expect there to be a self-service function which is actually higher than the US at 85%!
Deployment Considerations
So what do you need to consider and how easy is it to deploy a portal? In my view a portal needs to be:
• Easy to use to create cases/tickets
• Easy to navigate
• Include some simple automation (e.g. acknowledgment of case raised, status change)
• Populated with well written knowledgebase articles (which are up to date)
• Easy to find information already submitted (e.g. to add or see progress on your case)
• Integrated into your website (e.g. a Login icon somewhere)
• Piloted or trialled with a few selected clients
Prior to deployment of a portal, it can be useful to do a quick survey to make sure your own clients actually want and will use this channel. You can then to further reinforce this engagement include some clients in your testing to get buy-in at an early stage and provide some useful stats and references.
After mapping out your detailed functional requirements, don't forget that a Portal UX (User experience) and its design can be a critical factor in adoption according to the same report "Self-service".
In addition, the success or failure of a self-service knowledgebase rests heavily on the relevancy and accuracy of the topics and articles, and the ability of Users to quickly access this information. If the information is difficult to access or is infrequently updated or not well written, then the knowledgebase can quickly turn into a liability.
The ROI Case
Setting up a self-service portal Return on Investment (ROI) business case can actually be surprisingly easy to make and build. So, here are some recent stats from a study by Metronet:
• Average cost of service raising a IT ticket (2017) was around $22,
• For a self-service ticket this was around $2, or just 10%.
• If this case was escalated to say desktop, then price increased to $70.
However, in deflecting away the lower value or easy to resolve items you are enabling your support desk to focus on resolving the more complex cases and possibly being able to uncover new opportunities for the Sales Team to up-sell or cross-sell.
Another key point made in the study above is that Users should be able to resolve their issue in less than 10 minutes. In my experience over last 10 years, the time taken to document a case, ask some simple questions alone can be 5-10 minutes, so having this task completed online by Users helps to reduce time spent on the call, but also helps to increase first time resolution time since Users tend to diligently follow on-screen instructions and provide more information compared to a quick email/call to the Helpdesk to 'just fix this issue.'
With no apologies for mentioning this again, don't underestimate the importance of website portal design. At Dogma, we are in the enviable position for a technology consultancy of having as part of the group, Sirius Apps, a company focused on and staffed with designers and UX consultants used to creating mobile apps and websites. Having an internal group of website designers, familiar and used to working with CRM can speed up project delivery and communications.
This was something in the past both myself and I know other consultancies struggled with, having to use either a client's own website designers, who were not always fully engaged, or instead find a reliable freelancer since CRM consultancies don't on the whole employ full time website designers.
What to do next?
You need to have a reasonable volume of cases/tickets and to be able to gather a few statistics. First, if you are not already doing so, track some metrics in your CRM over a week or better still a month, so you have a short time frame to focus. My thoughts are you should include:
• Number of cases, by type and agent
• Review any recurring themes
• Measure resolution times, again by type and agent
• Track if you can, time spent on the case, ideally at each stage (e.g. case creation, investigation, resolution), ideally by agent if this is possible
• Agent level. Know your costs here.
You should be able to build a picture of costs per case resolved, by level of agent and by type of case Do some analysis, for example would any of the themes be suitable for your Knowledgebase articles? Are the problems and resolutions of these themes or article easy to describe and is the resolution easy to follow, as simple as 1, 2, 3?
Clearly, your method of capturing data should be realistic, but the prime intention here is to give you some sort of benchmark. This can then help to structure the business case. And it may even be that a self-service portal is not right for you at the moment. If not then revisit these metrics in six months.
And finally
A key aspect of customer service in 2020 for clients is their ability to get a first time fix or resolution. Self-service portals are able to contribute to this as well as having the ability to deflect pressure off the Support team enabling them to focus higher value or more difficult cases. With more time to possibly spend on these more complex cases, then your customer service agents have an opportunity to uncover potential up-sell or cross-sell opportunities as well and become more revenue generating.
Giving your clients more channel options to get in contact with you and engage is seen as the key to Omni-channel success. The challenge for many businesses is in deciding how you want to develop your engagement and how to build a plan that enables you to move your customer engagement to next level. Implementing a self-service portal can be an effective and efficient first step on the 'Road to Omni-channel digital engagement' and if done right will improve both your client's perception of your business as well as enhancing your overall customer service operation and effectiveness.
.
26th November 2020