How the CRM vendors are helping in this pandemic
Introduction
At the risk of over saturating everyone with news of the COVID-19 virus, I thought it would be very useful to outline what some of the top CRM vendors are doing to help in these strange times.
My thought is that if ever there was a good time to move from your old on-premise CRM system, if you still have it, then this is it!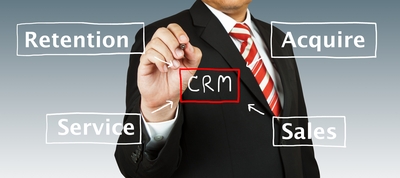 With everyone now having to work from home on their or a company laptop, Tablets and smart mobiles, this is where cloud based CRM is really coming into its own and I wanted to see how the software leading vendors are making it easier to migrate with possible roll-out offers and packages.
Furlough Impact
With Covid-19 and many staff going into furlough, then they are not able to work, having a single cloud view of the customer is now more important than ever as those colleagues helping out will be expected by clients, to know their account and their business, so having an up to date CRM has never been so important for businesses.
Trends since 2010
Whilst this is not the time to dwell on this, recent stats have shown us that in the space of 10 years, we have moved from 20% cloud based CRM in 2010 to a staggering 87% of all CRM being cloud hosted in 2018. However, this still means that possibly 1 in 5 companies have a legacy on-premise CRM which may not be cloud facing, possibly more in UK as this was a US based source.
So, back to the question, how many of the key cloud vendors are recognising this and putting into place some offerings to take advantage of.
This post is based on what I listed as my Big Five in a post from a few years ago (time for an update?)
Let's look at the key platforms first.
The "Big Beast" CRM Platforms
These are the major cloud based CRM vendors in the UK identified in my post, offering a wide range of modules from Sales, Customer Service and Marketing to full E-commerce and Customer portals on the same platform.
You just need to choose and add the module that will best fits your business. The real beauty of course is everything is integrated, so choose the application modules you want to start off with and then add as you require. A big change in functionality really since my last post has been the advance and integration of AI or Machine Learning into many of these applications, but that is a theme for another day.
Each of the platforms have their own eco-systems of tactical applications to meet particular requirements, for example e-signature.
So now let us have a quick overview and for each application and in each I will highlight if and what their Covid-19 inspired offer is currently, although this is of course subject to change fast.
Starting with the two leading platforms as identified in my post from 2018 which reading this again it still relevant.
Dynamics 365 platform
With so much money being spent on this application suite by Microsoft in the last few years this has now rapidly expanded to now offer a full CRM/ERP suite. Recently, a branding restructure relabelled the suite into the Dynamics 365 and Power applications, all of course integrated with MS Outlook/Office 365, so you now have the following applications available on a CSP or monthly invoicing option. Core modules for readers of this post would possibly include:
• Sales
• Customer Services
• Marketing
• Portal for communities and self service
• Finance via Business Central
• Power BI –for reporting
With the new UCI (Unified Client Interface), the look and feel is the same on all devices (desktop, Tablet and Mobile) making this easier to adopt if you are used to O365. In addition, LinkedIn was acquired by Microsoft in 2016 as well as a point of interest.
Whilst, not of course CRM, with so many modules, the Dynamics Business Central is the finance module for small to mid-sized companies and if your finance team are still on legacy desktop or server based system this is well worth a look.
Covid-19 Offering: Some add-on capabilities, for example Remote Assist for field based technicains is being offered free for 6 months to client with Customer Service module. This module is also available for certain sectors as well, e.g. HealthCare, Charity. For the day to day headline module pricing, no change.
Note: If you are on the Dynamics platform and are using the CSP (Cloud Service Provider) offer enabling you to pay monthly, don't forget that if you have people on Furlough then you could move those affected with say Full licences into Team (at c.10% of licence cost) licences or remove and reactivate these licences later. Check with your CSP provider on your options here.
Salesforce platform
Salesforce has been the leading proponent of cloud CRM since 1999 so were early advocates, now of course known as one of the leading CRM platforms. This platform continues to grow and has made major acquisitions in the last few years. Core modules for this post audience are likely to be:
• Sales
• Customer Services
• Marketing.
• Communities (Portals and self service)
• Ecommerce
• Tableau for reporting as well as Power BI (with standard connector to Salesforce)
In addition, for existing customers, they are some add on modules which are free to use, helping to support co-workers internally. There are also Trailhead e-learning modules specially to support this.
Covid-19 Offering: Offering small businesses a pack of information, including an extended, 3 month trial sign-up to Salesforce Essentials package.
Zoho
Another consideration for smaller companies on restricted budgets may also be this product which has a wide suite of add-on modules, but is not as well-known. Certainly over the last few years, my personal experience has shown that this tends to be for smaller organisation since I have not come across this much in the mid-sized market as frequently as say just 5 years ago. Module of interest are likely to be:-
• Sales
• Customer Service
• Marketing
• Omni-channel or Self Service
Again a wide variety of add-on and eco-system of associated apps
Covid-19 Offering: Current offer is for up to 3 users FOC plus a new low priced simple solution, called Bigin for those moving away from Spread-sheets.
In fact, as I pointed out in a post a year or so ago, the last five years have seen the Top CRM vendors focusing a lot on improving their eco-system of partner and third party app that can integrate into their system, for example many client have integration now with e-signature and CPQ software apps
Niche Applications
Within this group, are the niche players which whilst they may not offer a full platform approach, but are able to offer strong Sales and Customer service functionality as well as having partnerships with other strategic vendors, for example in Email Marketing Mailchimp.
Pipeliner CRM
Over the last few years, this has steadily expanded and last year, entered the Gartner Magic Quadrant for Sales systems. So if you are sales specific and keen to focus on this aspect, then this is an easy to use visual CRM with the key features you would expect as well as lot of integration to other applications through its eco-system. There is a nice ability for online and offline capability, useful for field reps with the app. A free 14 day trial is available
SAGE CRM
Since SAGE withdrew their SAGECRM.com offering which was pure cloud based back in late 2017, I have excluded this application since this is now only available as a Server based or Server hosted solution, which kind of takes us back to the start. However, SAGE CRM was always cloud facing and accessed via a browser, so as long as your system is maintained if you are on SAGE CRM then this post is unlikely to be relevant. Whilst there is a dedicated Covid-19 hub, this support appears to be mainly focussed around financial implication information and e-learning.
Hubspot
Within recent years, this has expanded from a Marketing Automation vendor into CRM and now offers a full platform approach. Recently launched its own Hubspot CMS as a rival to WordPress dominance and continues to attract new clients in the UK with attractive offers
Covid-19 offering. Has reduced its Starter Suite pricing for new prospect and clients by significant amount for next 12 months. It has also suspended email marketing limits and made an number of add-on features free to trial for 90 days
Setting up the new system
Whilst choosing the next CRM Cloud solution is only one key decision, and of course if you are not sure, then we are able to give you independent of vendor advice on which may be the best-fit solution for your business. That is just the first step. To get the most out of any CRM you will probably need help to configure and train your users.
And amongst the CRM consultancy community we recognise that you may need or want to get some set-up quickly so are able to offer tailored packages to both configure the system and migrate core data from your old system as well as being able to deliver online training and e-learning training for repeat use and reference.
Conclusion
This post is not intended to direct you to one application or the other, after all that was what my Big Five post helped with a few years ago, but if you need help and support choosing a CRM, or just in setting up your chosen CRM, then that is a good time to make contact since it is likely you will have other systems linked or needing to be linked in the future as well as part of your own business application eco-system.
Finally, my apologies if anything is already out of date when this is published, but as you will appreciate, this is a moving target and vendors are adjusting to the changes almost daily it seems since I started to write this.
29th April 2020