Dynamics 365 Licencing -a 'rough guide'
Introduction
Microsoft announced back in July some significant changes to their Dynamics 365 and Power App licences which have now taken effect from this month. This post aims to give you a brief overview and some additional resources since licencing changes can often be overly complicated.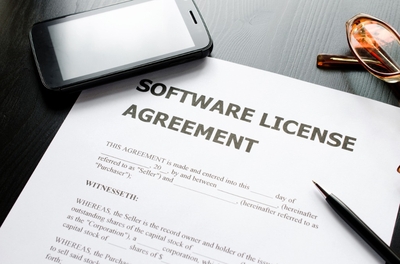 So, a few questions, I will try to answer in this post include:
1. Why have they done this?
2. Why now?
3. What are the changes
Firstly, the title. Why "a rough guide?" Well, I am not licence expert, so in trying to make an easy to read overview of the changes based on two key documents I am having to possibly over simplify. These documents are big, with the guide on Dynamics 365 licencing being 66 pages whilst the Power Apps Licencing guide is 21 pages), plus there are numerous additional seminar slides and docs. So, there is a lot out there and even resellers struggle sometimes to absorb all this detail into a simple format. For your own circumstances, you will see I always recommend talking to your own partner. Now back to those three questions…
1. Why have they done this?
First, a quick disclaimer here. This is only my opinion together with some insight into vendor thinking gained from working with software vendors over many years. But the cloud based app market is changing across multiple vendors and my view is that more and more they are looking to price more on consumption or usage of their licences. In Microsoft's case, some of the bundles may have been, shall we say over generous and of course the main point of any bundle is to encourage take-up and again usage. You will read later how this works.
2. Why Now?
Effectively, it seems that since Microsoft are wanting to move to a consumption model, so you buy what you need to consume and this may also make it easier and clearer to do comparisons for clients. This also encourages User focus and possibly reduces the internal overheads such as helpdesk and partner helpdesk resource from say clients with the full Dynamics 365 Customer Engagement licence plan sites with multiple apps.
3. So what are the changes?
First, let's talk a little about Dynamics 365 Licence types and Editions
Licences
Essentially, for most clients, there are two main types of licence for Users:
• Full – This gives Full access to the Application and is really only limited by the rights or permissions assigned to that User.
• Team- This gives a much more limited access with reduced "write or create" rights, but with extensive Read-only rights. The key here is a Team licence is roughly 10% of the Full User licence, so it is well worth reviewing your business processes and User roles and mix, something we do when Scoping a Project, since you can see the subscription savings potentially could in large sites be significant.
Note: There is a Device licence but this over-complicates this post, so I've not dwelt on this.
So you either can access the module or edition you have as a Full licenced User (although this may be restricted by your actual User rights or permissions).
Looking at an example. A Sales person may create new sales opportunities, but their permissions mean that they cannot see Manager's Opportunities). So their access was controlled by User rights or permissions even with a full Licence. Whilst a Team licence User may have limited write or create access rights. So, in this example, they could create a new contact, but couldn't create a new sales opportunity, even for it was only for themselves, they would need to be a Full user.
Editions
Within the Dynamics 365 suite there are a set of applications and each Application may have one or two Editions. At the moment, in practice this some apps have a Professional Edition with a more limited feature set and an Enterprise Edition with a far richer feature set. Currently this Professional edition option only applied to Sales and Customer Service apps and this does have a reduced price, aimed at the SME client base.
So for example, Dynamics 365 Sales Professional has no Marketing lists nor Sales Playbook or ability to add Competitors to an Opportunity. It also doesn't link to some of the Sales Insight tools or LinkedIn Sales Navigator.
For most clients, the 'core' Dynamics 365 Applications in consideration, excluding any ERP apps are:
• Sales Enterprise and Pro Editions
• Customer Service Enterprise and Pro Editions
• Professional Service Automation
• Field Service
• Marketing
In this post I am excluding other enterprise editions for simplicity, for example Dynamics 365 Retail or Business Central
In addition, there are several add-on apps for example Customer Insight, Sales Insight, Customer Service Insights, and LinkedIn Relationship Sales etc
Changes in October
So, moving back to the crux of this article, Microsoft's big change this year is to move to pure application only editions, with no bundles. So, every app has its own SKU (Stocking Unit) or item code.
User Licence Pricing for the module apps will be based on your choice of core or 'Base' Enterprise Edition application and then if you need too, you then add or 'Attach' another application. This is based on highest priced unit, so a Professional Edition does not count as 'Base' application.
As always, an example illustrates this best.
Until October, you could buy the Customer Engagement Plan App, this gave you in effect, Sales, Customer Service, Field Service and Professional Service Automation (PSA) apps all in one licence bundle (and if you had 10 or more CE licences then you also had the Marketing app included) together with a Portal. This User Licence was of course at a premium of around 21% per user per month to individual apps.
But, from 1st October, you now buy the "Base" application you need say Sales or Customer Service and if you need the User to have access to both apps, you will now pay for an 'Attaching' application licence. This is paying for what you consume. So, if you then needed a User to have three apps, say adding here also Field Service (possibly unusual) you would now pay for the 'Base' licence and then each of the two 'Attaching' apps. This is the basis of the consumption theme previously mentioned.
Let's work this out at List prices for an example 10 User Full Licence system (excluding VAT)
Before
A 10 User Dynamics 365 Enterprise Customer Engagement Plan (Tier 1)* was £86.70 per user per month, so £867.00 per month.
*(Tier 1 was for up to 99 users)
Don't forget, you may have gone for this as it would have included a Portal and the Marketing app (albeit limited to 2k marketable contacts) as well as Field Service and Professional Service Automation (PSA).
But that was really 6 apps (Sales, Customer Service, Field Service, PSA and Marketing and Portal) all bundled under one licence, even if they were not used or consumed.
Now
First decide on what each Users main or "Base" licence will be and if they need another licence version.
So, Enterprise Sales App is now the 'Base" application at £71.60 per User per month and then per for the "Attaching" App you add £15.60 per user per month. Now you are paying £716.00 per month.
If some Users need another app due to their job role, you 'attach' this App (unless it is Marketing, priced per org) each at £15.60 per app. So a User needing Sales and Customer Service is now £87.20 per user per month and adding now a third app, say Field Service would push this up by another £15.60 now rises to over £100 per month for that User.
However, my experience suggest this would be an unusual situation for one User to need all these apps.
And then we have the Team licences...
These stay pretty much the same, although it is important to remember since the start of year, a Team Licence cannot create an Account, a minor but important change.
The key in all of this licencing is having a Partner who understands not only your business but how to ensure your annual subscription footprint is minimised and this may mean taking a long in-depth look at your User roles to avoid for instance the three apps in the example above for one User.
I mentioned above, Dynamics 365 Marketing. This can be stand-alone app or when using Dynamics 365 is treated as a slightly different attaching app and is priced per organisation or tenant and then price tiered on the number of actively marketable contacts, starting now from 10k contacts.
Anything else to be aware of with these licence changes? Just two items of interest from CRM focus:-
Portals.
Originally, a part of Dynamics 365 Customer Engagement Plan, this now become part of the Power Apps licensing family and the pricing is now very different. This is again based on consumption or views. So clients need now to think carefully here about for example a Customer Service help-desk Portal and how many views you may have. But, here we are in the midst of getting into some deep consultancy looking at and exploring various options, so if doubt here, it is best to call your Dynamics 365 Partner .
Data Storage Capacity
Another change announced earlier this year was how Dynamics 365 data storage is managed and this is now split into three core area for each tenant with the starting point being:
• Log capacity: This is 2 Gb. Used for auditing purposes, e.g. tracking a field changes over a time period.
• File capacity: This is now 20 Gb plus 2 Gb for every Enterprise User. Used for storing attachments or files, e.g. note attachments, email attachments
• Database capacity: Now 10 Gb plus 250Mb for every Enterprise User. This is your contact data, notes on calls, cases etc.
Why is this important? If you are on Office365 you get a storage component there as well, so now you can look at the combined storage across licence numbers, type and Office 365 User numbers and type. Again, if in doubt talk to your CRM Consultant.
Again, working through the licence scenario before, for 10 users. You now have a Dynamics 365 data storage split as follows.
• Log Capacity-always stays at 10Gb
• File Capacity is now 40GB ( =20 GB + (10* 2Gb))
• Database capacity is now c. 12. 5 Gb ( 20 Gb +(10*250Mb))
For most sites, until we get too complex, you can focus mainly on the File and Database storage capacities as this changes the more licences you have.
But beware, when creating a new instance, or adding a Portal since this also consumes storage capacity. For instance, each Portal once added takes a min. of 1Gb from your allowance as soon as it is created.
Conclusion
After 20 years in the software industry, licence changes and licence type structures are always changing, whether this be due to the advent of the cloud or a vendors own preferences and management or marketing initiatives, this is another change that just needs to be managed.
The business application software world is in constant change and actually that is on reason I find it enjoyable working in this industry. The key is in understanding these changes and how they impact upon your business. In my view, this is a key reason why you need to partner with CRM consultants who can really understand your business and can advise you accordingly, but are also in a position to build a close working relationship to let you know in advance of these changes and the possible impact on your business and give you advice on what to do to prepare or change if need be. This is now a key aspect of my day to day role, be this talking to new prospects or existing clients.
As mentioned at the start of this post, it is a 'rough guide' to these changes and is not exhaustive. How this impacts you should now be taken up with your own Dynamics 365 partner
ENDS
An FAQ
What happens now if I am on the old licence type?
This is the most common question but we recommend you always check with your reseller consultancy, but general rule of thumb is be ready to change at your annual subscription renewal to the new licencing, unless you have a special set of circumstance, as always, if in doubt ask. We would recommend you now conduct a Licence Audit soon with your CRM consultancy to review this impact prior to any renewal date.
A Disclaimer
All thoughts and opinions in this article are my own as are any error or omissions. Condensing complex documents into a single post or blog can be challenging, so always check with your own dedicated reseller, CSP partner or in this instance with Microsoft directly.
Useful Sources
Dynamics 365 UK Pricing. Licence guide is available at bottom of the page
Power Apps pricing. Licence guide is available at bottom of the page
Note: As we know URL's change but these are current at time of publishing.
31st October 2019