CRM app at end of life-what to do now?
This summer, in fact in only one months' time, Sage CRM.com becomes as shown in the famous Monty Python parrot sketch, 'dead' or EOL (End of Life) in IT parlance!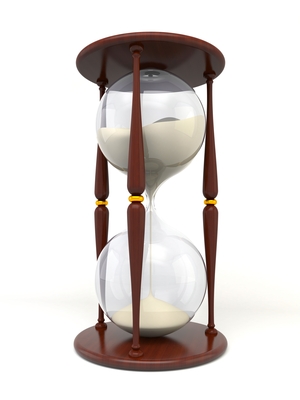 A quick timeline refresh:-
2016
Autumn: SAGE CRM.com announced no new clients being taken on. Continue to support existing cloud clients.
2018.
• Winter: SAGE announces SAGECRM.com being made end of life by 31 August 2019, so all clients have to move!!
If you are still on this version then you need to be making a decision now!
Time is running out.
Having said that, I've been talking to other Sage CRM clients who are now increasingly worried about the future direction of this application and as an ex-reseller, I do share their concerns. I first worked with SAGE CRM and took this on as an accredited reseller way back in 2004, when to us, it was and still is in many ways, an excellent product and had the best of both worlds: On-premise and On-cloudor in the parlance of the day as SaaS (software as a service) option.
Even as late as 2016,as an independent reseller, I was still recommending SAGE CRM since it architcure was still rich and it had great features, was a solid robust platform with ,intuitive interface. In addition, it had a great configuration and customisation capability and a flexible licencing model, including concurrent users, albeit at a premium. In fact, an ex-client as recently as this March, was asking me about putting in Sage CRM into their new company for 10 user team.
Let me be clear in this post, this post is not about knocking Sage CRM, this is I hope, about adopting a cool hard view on what you can do now if you are on the legacy SAGECRM.com platform.
SAGE CRM has been great application and I've had plenty of endorsements from clients over the years who have moved to this as 2nd generation CRM. Of course they have been a few gripes, mainly about mobile or Outlook integration, but the same issue has been found with many other older CRM systems over the last few years as User expectations and the world moved to smart phones in the last few years. Office 365 has been a key driver here, together with iPhone in making client feels so much more comfortable about cloud apps compared to say 10 years ago
So, where are we now?
For SAGE CRM users wishing to stay on the SAGE CRM platform, then the choice is to migrate to the SAGE CRM on-premise app, and soon!
Alternatively, if wish to stay fully cloud based (and I am ignoring the hybrid option to host your own server somewhere here for simplicity in this post) then you need to go to market
If you have been a SAGECRM.com user, then the choice of on premise is probably not your first choice since you have already embraced the cloud so we find that many people don't intend going back to on premise server based installation. After all, there were compelling reasons in the first place why this wasn't chosen option.
Two questions are being asked
• Have I left it too late?
• What to do now?
Answers
Almost to be honest, but now you do need to move quick to get at last a copy of your data
Next, start to look at what your options are and quick. These fall into two broad choices:
1. Migrate to on-premise Sage CRM
And pick it all up on your own server or go hybrid, and put on to a hosted solution. This will enable you to carry on. Buy SAGE are not being particularly helpful here in my view with only limited access to the system!
You will now need to buy licences and recreate everything on your new installation, so in effect you are back to square one almost with some core data. Mmm!
2. Move to new CRM
My view is this is the best option, if you are going to go to through all the trouble above, why not?
According to recent stats less than 20% of new CRM business goes onto a on-premise solution, so why would you want to carry on and then possibly having to go through the same process again if the vendor next decides they no longer want to support this last app in a few years' time, this is a risk you may not want to take.
Which Apps?
So, the obvious first choices in my view are consider - Dynamics 365 or Salesforce. There are other apps, but these are far and away market leaders, just look at the most recent Gartner report. Other apps I know well include Pipeliner CRM, now recognised in Gartner as a niche sales focused app
But, which one to choose? Which would I prefer here?
Let's think how Sage CRM works
• Its browser based
• Its fast
• Its intuitive
• UX is clean and now since version 7.3 is bright and modern, in fact you could choose from 4 themes
Add to this, nowadays you probably want a robust Mobile experience
All the leaders app fit here, but let's consider the two market leaders mentioned above and a few pros and cons.
Salesforce
Pros. More like SAGE CRM. So my belief is probably easier sell -infor user adoption and administrator adoption, after some training of course. Again, my view, but the configuration, after adjusting seems more akin to how SAGE works
Cons. Really the only issue here is one of licencing and on-going investment price. This may put some client off, but having said that, consultants opinions is that when compared to other apps, then as it is so much more configurable and feature rich. Features for User and the overall implementation project is likely to be less that other application, if performed by accredited consultants.
Dynamics 365
Pros: Flexible monthly licence option available. Two core licence types, Full and Team can save on-going costs and can mix application. Enterprise and Professional versions available, Enterprise has some extras modules if you have 10 users or more included, depending on Licence app type. Office 365 integration as you'd expect is strong
Cons: None that are obvious, Dynamics 365 and Office 365 work well together and the new unified interface makes this a much more attractive app than just a few years ago. To maximise usage, engage with consultant who know the application well.
Like all things in IT, having a clear understanding your requirements and documenting these can help to clarify the best choice early on.
And a word on some of the other Apps
There are literally 00's of CRM apps out there, but if you are in a rush and unsure of which app to choose, my recommendation is always start with the market leaders. You may feel you pay a bit more, but there will be a proven pedigree, not to mention clear investment strategy and product roadmap available so you can move in confidence.
A Requirements list may help you narrow this down or speak to one of our Team if you are unsure and reviewing different Apps, we can advise and even undertake a full Fit-Gap Analysis if required.
And what about data?
This is probably going to be the hardest element and in the short time available now, you may need to make some tough decisions on what data you are able to bring across and quickly.
Typically in SAGE CRM terminology, you will need as a minimum: Company's, Persons, and Opportunities and of course if you use them, then Cases, Solutions etc. With regard to your Communications, these should be exported for reference, but may prove to be tougher to import into any new system. Look at if you have any Custom entities, e.g. Assets, Samples etc since these also need exporting. If you use Quotes and Orders, then export as well.
Once you have the data, you can at least reverse engineer a solution if you need too, but something that you should do, time permitting is use this as an opportunity to review your 'As is ' processes and consider if these need updating today. The core data, once a system is configured, can usually be a reasonably quick process to import unless of course you have had lots of customisation.
What to do now
Don't hang about!
If you have now yet chosen a partner, then look at this now!
Speak to a consultancy with deep SAGE CRM experience they can leverage to talk about your system set-up and look at how quick you can get core information from the system to buy you some time whilst you consider the best solution. The great thing with cloud is you just need to sign up, usually with a trial or just a single licence to get started.
My final thought taking into account we are now in the holiday season. If you can, ideally, you should hold a Scoping Workshop straight away to enable some sort of consensus on an outline blue-print of your requirements to be documented.
25th July 2019