Account Classification in CRM is as simple as ABC…
Introduction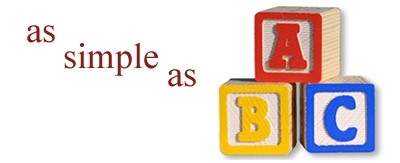 A few years ago, we published a similar blog, but I thought it was now time to update this to give a up to date insight into how current CRM systems support and enhance Account classification using Dynamics 365, Microsoft's CRM solution as an excellent example of how AI (Artificial Intelligence) or Machine Learning can help with Account classification.
Firstly, let us quickly review why do you want to classify your accounts and why we classify? To paraphrase George Orwell famous quote:
"All customers are equal, but some Customers are more equal than others"
We all know it is important to understand and segment customers this and we instinctively know that some clients can be more resource hungry than others, whilst others offer more potential or need nurturing in different ways. So, as a starting point, we need our CRM to have some sort of classification of customers. Let's look at our way of classifying our Accounts…
Classifying your Customers
We will start with establishing our rules.
A Customer in our parlance is someone who has purchased from us and with whom we have an ideally an Active relationship, be this on a weekly, monthly or annually transaction basis we treat them as a Customer. In most CRM systems, the field is likely to be called Account Type or Account Status and have a dropdown selection for Customer, Prospect, Competitor, Supplier etc.
However, we know that Not All Customers are the same.
Whilst this simple label can be useful, it is helpful to differentiate between Customers, since understanding and profiling your customers can be critical in growth, retention and also for marketing. In effect, we are further segmenting our Customer base. It is important that sales and marketing teams are aware of the differences between Customers.
A useful profiling exercise is the simple ABCD classification we use which is both easy to understand and apply. Using or adding this as an extra field gives in my view an instant view of the perceived value of a Customer.
We use the ABCD classification to focus on potential and may call this Account Type. Here, we are rating our view of the customers underlying potential. You can compare this approach to using the Harvard Boston Consulting Matrix which is a similar concept.
In our own system, we use "ABCD" definitions as follows:-
• A Customers are the best, they are your "A" Class or A Grade clients and are great customers to work with and more importantly keep. They should be profitable and you should have a good fit with their needs. In US parlance, they are "Awesome!"
• B Customers have "Big potential "and you will want to develop these into becoming your next generation 'A' class Customers.
• C Customers are those who for whatever business reasons you just 'Cover" or indeed "Can't deal with'. This relationship may be dormant or the client is really in just a semi dormant state but in all likelihood, this relationship is not going anywhere, but simply up sucking time and resource. These Customers can hang around and take up inordinate amounts of time so you need to Move them up or Move them out. However, all companies have these types of customer, so it may just be you need to recognise them and not invest undue amounts of your time or resource here.
• D Customers are either "Dead" or "Divorced" from you and it is important to identify these as you need to recognise this fact. You may want to have one last try to re-engage, or just accept your relationship is finished or on a downwards spiral, so you are in the midst, like it or not of a Divorce! It's over, so deal with it and move on! Following on this analogy, you may still want to re-connect at a later stage, since things may change.
Putting this into practice with Dynamics CRM
With Dynamics 365, Microsoft suite of CRM applications launched in 2016, part of the fundamental enhanced functionality was the introduction of Machine Learning or AI to enable you to gain deeper insights into your Accounts and customer records and importantly your relationship.
One of the biggest issues with CRM over the years is whilst it is easy to create and schedule tasks, this still doesn't mean these tasks are completed or more importantly the sheer volume of tasks can overwhelm your Users, So for instance, we used to have a regular 'Account Management' call scheduled in, but when push came to shove, these were ignored or were rescheduled, but this could mean a User's task diary continues to clog up over time.
Microsoft were well aware of this issue and the need to gain much deeper understanding and to help the Users become more proactive and not let things slip by. So, this can be achieved in Dynamics 365 in a number of ways. So, to take one example, let's look at:-
Relationship Insights
These pop-up action cards are a simple and easily configurable way to help to manage these relationships and reminders, examples include:-
Action Cards such as No Activity with a contact over x weeks, no Activity with an Account over x months, Missed or Upcoming Opportunity Close by dates.
Email engagement cards include the system reading within the email references to referrals, issues, competitors mentioned for example
Actions vary by card, but these are displayed daily in your 'What's New' page as well as on the Account or Contact record so you can see these each day at a glance and instantly open the record.
More details on Relationship Insights are here
All this is included as standard with the cloud Dynamics 365 and these cards can prove to be every effective in ensuring clients are not forgotten and promoting actions based on activities.
Continuing our theme of deeper client or Account understanding, another really use tool is:-
Customer Insights
This offer an enhanced and deeper understanding and this module needs to be deployed which just needs configuring or adding, but includes such useful proactive insights such as:-
• Account Retention Predictions to show accounts likely to change
• Account 360 degree view to show more information and key KPI's
Within a blog, space precludes delving in too deeply to some of the other aspects and indeed today, we have focussed only in Dynamics 365, but similar functionality is now appearing in other applications such as Salesforce with its Einstein AI and Pipeliner CRM with its own Insights features. Choosing the application to best fit your business and your requirements is outside the limit of this blog, but covered in other blogs.
Added to this are a host of other bolt-on tools for gaining additional knowledge on your Accounts and Contacts such as links to LinkedIn Sales Navigator and for Dynamics 365 the free Versium tool which can provide more background information, albeit this is more limited in the UK than for US based customers together with additional tools from Microsoft Dynamics 365 App store
Conclusion and What to do next
By having a better understanding of your customer profiles simply by introducing an easily understood ABCD classification this can help to identify those clients needing more support and who your team should be cultivating and keeping. Together with the latest functionality and AI from leading vendors such as Microsoft Dynamics 365 and Salesforce this classification and the insights given make for a more powerful combination with to enhance both your sales and marketing effectiveness
We all know the 80/20 rule and this classification reinforces this concept, but for your sales and marketing team, it shows instantly in one simple field who to focus on and why with the A for Awesome customer and B for Big potential it is clear. For SME's moving from the start-up 'finding customers' phase to continued growth phase this is a useful exercise in understanding which customers you want to keep and which you need to spend time on developing or dropping.
If you want to know more how we can help streamline and improve your system, then one example of how we can help is our "CRM Optimisation Audit" and this classification is just one example of where we review your existing systems, people and processes.
Interested in finding out more? Go to the CRM Optimisation Audit where you can download our 2018 checklist, a useful starting point in reviewing your own CRM system.
27th February 2018