Changing your CRM in 2017
If you've had your CRM for a few years now, then you may now be looking to change in 2017.
According to Gartner, over 80% of new CRM systems will be cloud based by 2020 and we are pretty certain that in the UK, this figure is at least 60% now if not more and has increased substantially since around 2012 as we came out of recession and companies started investing in software again...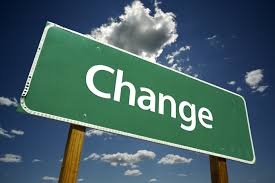 There are a few key reasons for this and borne by our experiences, we think that two of the main reasons are:-
• Hardware investment. The focus has been since 2010 on reducing hardware expenditure and in reducing IT staff overhead. Clients are trying to reduce their hardware infrastructure and capital investment (capex) costs well as their day to day operational costs, including in-house IT staff by looking to outsource more. Over the years, the cost and need for hardware, even with virtual servers still means investment and someone needing to maintain and upgrade these servers.
• Office365. With the massive take up of Office 365, cloud based applications are now mainstream for many clients and in daily use on their smartphones, hence this has been another driving factor in encouraging more cloud based application adoption. Of course, this is also driven by Microsoft Dynamics CRM focus over the last few years to make cloud based CRM the first choice amongst start-ups and SME's.
However, whilst it is not all sunny skies, since you are now locked into either an annual or monthly recurring payment, but at least your investment will always be up-to-date and it is not your problem when upgrades are released. Strangely, upgrades seem to be more stable when released by cloud providers on their own hardware!
So, if you are looking to change this year, then what should you be looking for in choosing your next CRM system?
Here are five key factors that influence us when we are reviewing new CRM applications for clients:-
• Pedigree. Our view is that having a robust and well known and respected application is a key element in reducing your risk.
• Evolving CRM. Sounds obvious, but some systems and especially older legacy on- premise applications appear not to be so keen to develop and continue to develop their applications and again, this doesn't appear with cloud based systems who are always keen for others to integrate with them, giving you the ability to create your own CRM eco-system.
• Cloud based. This means in our view, you effectively just sign up and start using the system. There is no need to do anything else or indeed worry too much when starting your trial as long as you have previously done some due diligence on your chosen application.
• Support network. Here, we think this is a key factor, so you need to ensure that the vendor has in place UK support, be this in terms of partners or the vendors own staff. Invariably, you may want some customisation, specialist training or indeed just someone to call to ask a question.
• Customer base. Ideally, you may want to talk to other clients or just know they have a reasonable size customer base in the UK and this is led to some extent by their strategy but also the point above. Having no UK or partner base should probably be seen as an 'amber' light warning sign that the base is not big enough yet to sustain dedicated resellers or UK based staff.
With over 300 applications available in the CRM market, you don't want to take a chance with some of the smaller applications that may not last.
Our final recommendation is that you find an independent CRM consultant such as ourselves who are able to suggest, recommend and endorse the best solutions and create a short-list of the most viable solutions for your business. Given our extensive experience, having a wide network of industry contacts gained over 20 years in the industry means we can give our clients the best advice we can.
A great starting point is to request our CRM Checklist. In CRM, the key is in choosing the right fit application to match your business requirement and your team. Not doing this can end up costing you money, wasted time and stress!
11th January 2017