The Big Five in CRM: Big Changes in 2016
Introduction
As we draw to the close of the year, it is time to reflect One of my most popular and commented posts was my interpretation of the Big Five in CRM, both for on-premise and for cloud based CRM.
2016 has proved to have been an interesting year and there have been big changes amongst the Big Five with one major brand exiting the cloud altogether in 2016.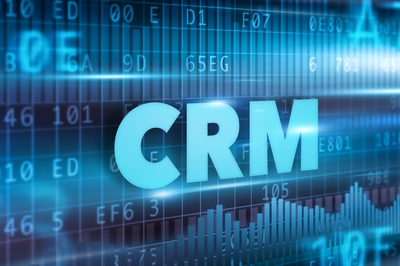 My Big Five CRM Cloud - Changes in 2016
Salesforce
Continue to extend their new Lightning interface, although the big news was that the UK had a 33% increase in price for the Professional product to £60 per user per month for over 5 users (this rise was slightly less for the IQ product, a cut-down version for under 5 users rising from £17 to £20 per user per month, an 18% increase). With the various modules now needed to create a strong CRM eco-system, then this can become a major annual investment for a typical 10/15 user Sales and Marketing team. This is the size of team which we consider a good benchmark for most CRM usage amongst SME's.
MS Dynamics CRM
The new Dynamics 365 was launched and we are expecting a price increase from January due to £ vs $ decline. Microsoft Dynamics CRM continues to expand its functionality and focus on social engagement. This was highlighted in the Summer by the acquisition for $26Bn of LinkedIn, the most powerful B2B social media tool and upon which many CRM applications focus their social media integration. This could be a game changer for social media engagement in CRM systems and is still under some dispute with rival companies claiming this is anti-competitive in US and within the EU where Microsoft have offered concessions in the last few weeks.
Now, this month, Microsoft announced the launch of Customer Manager , a basic in-built CRM system to their Office 365 offering for small businesses. This will have an impact in the lower end of the market, although how the take-up will be is too early to say. What we can infer is that this is clearly intended to act as a feed towards MS Dynamics CRM and probably reflects the knowledge gained from MS Dynamics CRM Online where the minimum licence count is now 5 users.
SAGE CRM
Another somewhat unexpected surprise was that SAGE CRM withdrew its SAGECRM.com application in October apart from existing clients after having a cloud based alternative to the on-premise application for at least 13 years since we are aware. This product was also attractively priced. My understanding from industry sources is that the focus is now going to be on more integration with the SAGE financial on-premise applications especially SAGE 200.
Other Players
ACT! moved seriously into the CRM Cloud Market in the UK and also moved to the subscription model pricing in July 2016 after earlier trials with clients and partners.
There have numerous other changes in the market and currently we are reviewing these with regard to a new updated list of the cloud CRM Big Five to reflect this years changes.
Some initial thoughts on 2017
So, what do we see happening now in 2017?
For the first time, this years' experience has shown and reinforced just from my meetings that as Gartner predicted a few years ago, the march of cloud CRM continues apace and this is especially true within the SME sector.
With all these changes together with more entrants into a crowded market, we will need to harness our thoughts for the next blog…
21st November 2016