Integrating CRM and Social Media – Eight Tips on what to do and where to start!
Most of us involved in sales and marketing are increasingly aware of the power of Social Media and how this can impact the sales pipeline. Predicted growth in the adoption of CRM over the next five years is said to be driven by the ever closer integration of CRM with Social Media.
Recent research from Jim Keenhan, reinforces the benefits to sales teams of being active in social media and how for B2B businesses, the highest impact is associated with the use of LinkedIn.
MAS have been implementing proven CRM and Social Media techniques and have recently developed systematic processes for combining our CRM activity with Social Media.
However, the question we are most often asked is:-
"Where can I start to embed social media into our day to day activities on CRM?"
So, here are our Top Eight Tips that your sales team can begin to use to integrate any CRM with LinkedIn usage:-
1: "Create a Killer LinkedIn Profile". A great profile should be the key starting point and we coach this on our monthly Workshops. Another tip, make sure you have a good photo in your profile.
2: "Build Connections". The more 'personal' your connections the better! We are not fans of connections for connections sake, since in our view, you need to know these connections for them to add real value. You should find it easy to build around 100 connections reasonably quickly, although a good target is at least 200.
3: "Learn to Fish in the right Pool". This step is more difficult. Try to build your connections with people that can help you with your ideal target business prospect. For example, we tend to look to engage with companies with say, 10 to 3000 employees. These are our 'on-profile' prospect as experience shows we can add value to their sales, marketing and customer service teams
As you book appointments with your key prospects, our next tips are based around what to do when you have an appointment.
Your CRM system can store all the key data including data from Social media against your Contacts and add Attachments /Documents. Our final tips are:-
4: 'Follow' the prospect company on LinkedIn. Do this as soon as the appointment is booked, this will keep you up to with changes and what is going on. Take a screen print possibly of their Company page. Add this as an attachment to your CRM.
5: Who will be at the meeting? Find out who when you are confirming the appointment, i.e. "who else will be at our meeting'? Typically your CRM activity reminder could be "Confirm Appointment and all attendees". No need to mention your use of LinkedIn here.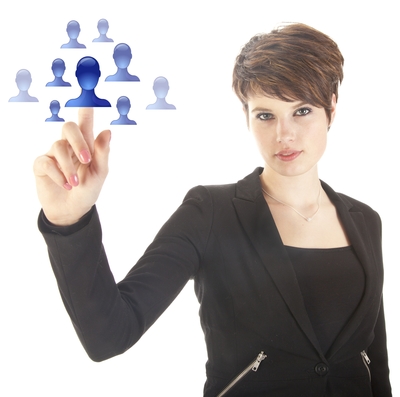 6: 'Find' these Attendees on LinkedIn. Ideally a week before find the attendees and you must click onto their profile, but don't connect…they don't know you yet and this may appear presumptive at this stage. This helps you in a number of ways:-
• Prospects can see you are serious in doing research before the meeting
• When they see their 'Who viewed your Profile' in LinkedIn, they will frequently look at your profile. If the meeting is quite close, they will be aware of YOU and your company
• What you say in Your profile about your ability to help is critical, hence Tip# 1, creating a 'Killer Profile' is so important! It makes you stand out from the crowd.
7: Add their details to CRM and capture LinkedIn Profiles. Do this for ALL who are going to the meeting onto a single document. Add this again as a new attachment to your CRM. Most people have their photo on LinkedIn.
8 : Print your Meeting LinkedIn Profiles . Here is our final key tip. The hardest thing when meeting a number of new people at presentations is recalling who is who. With your printed off document, You now instantly know:-
• Who they are and more importantly, What they look like
• Typically what their role involves in their own words
• Possibly some common Connections; but use with caution this information, it can backfire!
Now that you are familiar with the attendee's profile, you can talk confidently without the need to check so much for names or roles and sounding hesitant.
You are now better able to give complete focus to asking the right questions and in delivering your presentation. This article is now available on Slideshare
15th October 2013